The University of Tennessee offers seedstock producers and commercial cow-calf producers a valuable resource.
The University of Tennessee's (UT) Performance Tested Bull Sale provides an avenue for the state's producers to sell seedstock, and for local commercial producers to source high-performance genetics. In recent years, the number of SimAngus bulls consigned to the UT Bull Development Program has increased significantly, and the competitive sale prices are proof that buyers are responding well to the breed. At the 2021 sale, 19 SimAngus bulls averaged $4,095, with one almost topping the sale. Comparatively, 47 Angus bulls averaged $3,980, and four Hereford bulls averaged $3,450. No single breed is given preference in the program, but thanks to a group of driven, progressive seedstock producers, SimAngus is finding success in the program and throughout the state.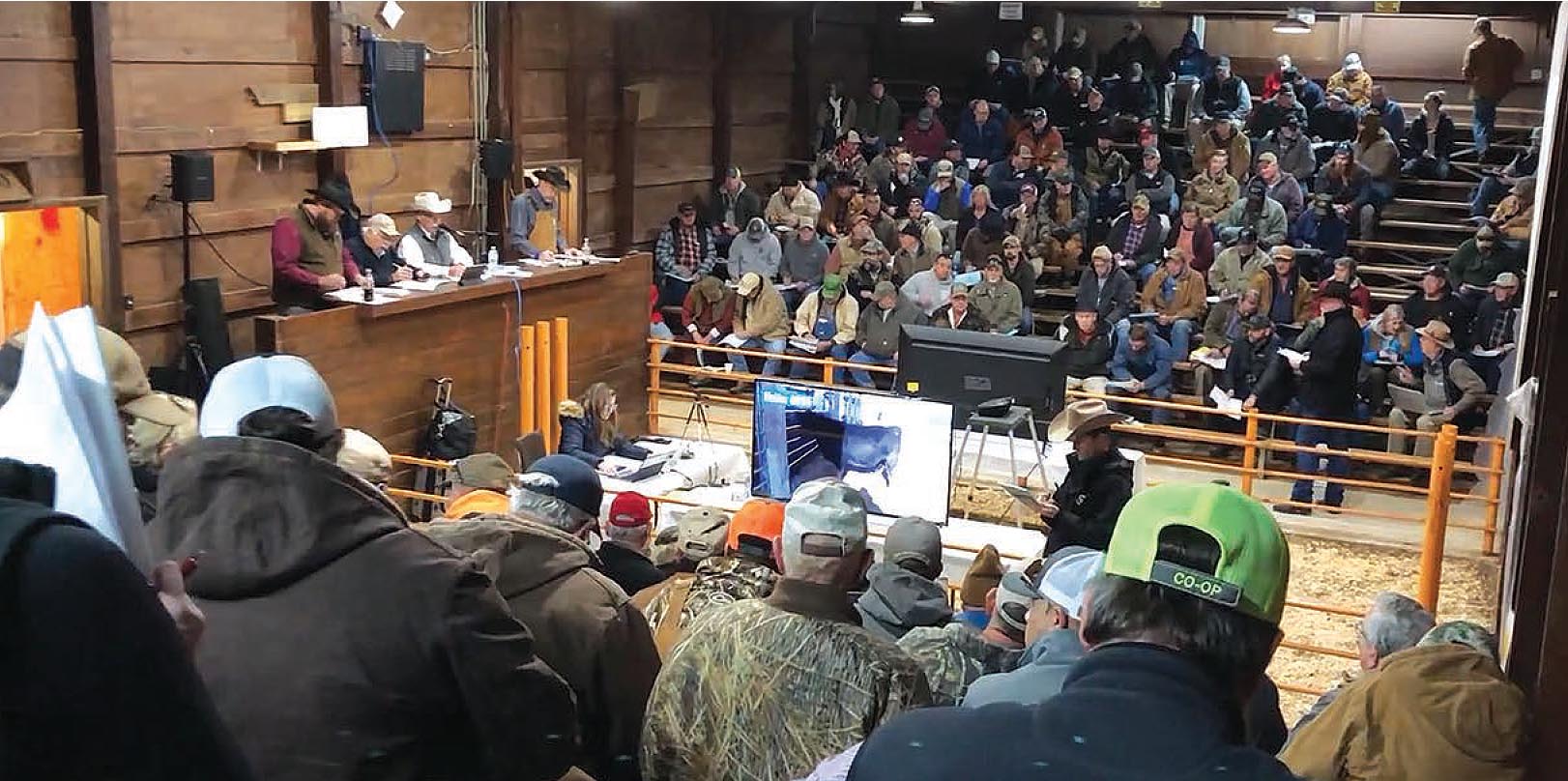 A Solid Foundation
Kevin Thompson has served as the Middle Tennessee AgResearch and Education Center director for 11 years. Throughout his education and early career, he was connected to the UT Bull Development Program. "When I graduated from the university with my master's degree I went to work as a research associate at the center that I am now the director of," Thompson explains. "I was the day-to-day manager of operations for the UT Bull Development Program for six years."
Thompson then worked for the Tennessee Farm Bureau Federation, where he was involved in purchasing bulls through the UT Bull Development Program through his work with producers. His career came full circle when he became the director of the Middle Tennessee AgResearch and Education Center 11 years ago.
Bulls consigned to the UT Bull Development Program are on test for just under three months, with an intense focus on performance and a strict culling protocol. Data is collected on each bull, including weight gain and carcass ultrasound, and close attention is paid to how each bull is holding up. Feet and leg quality and passing a breeding exam are priorities, and any bull that doesn't score adequately is removed from the program. Thompson explains, "Once they pass all of those criteria, and they have a good disposition, they are sold in January. The bulls have to jump through a lot of hoops, but we end up with a bulletproof product these commercial cow-calf producers can take home and expect nice calves from."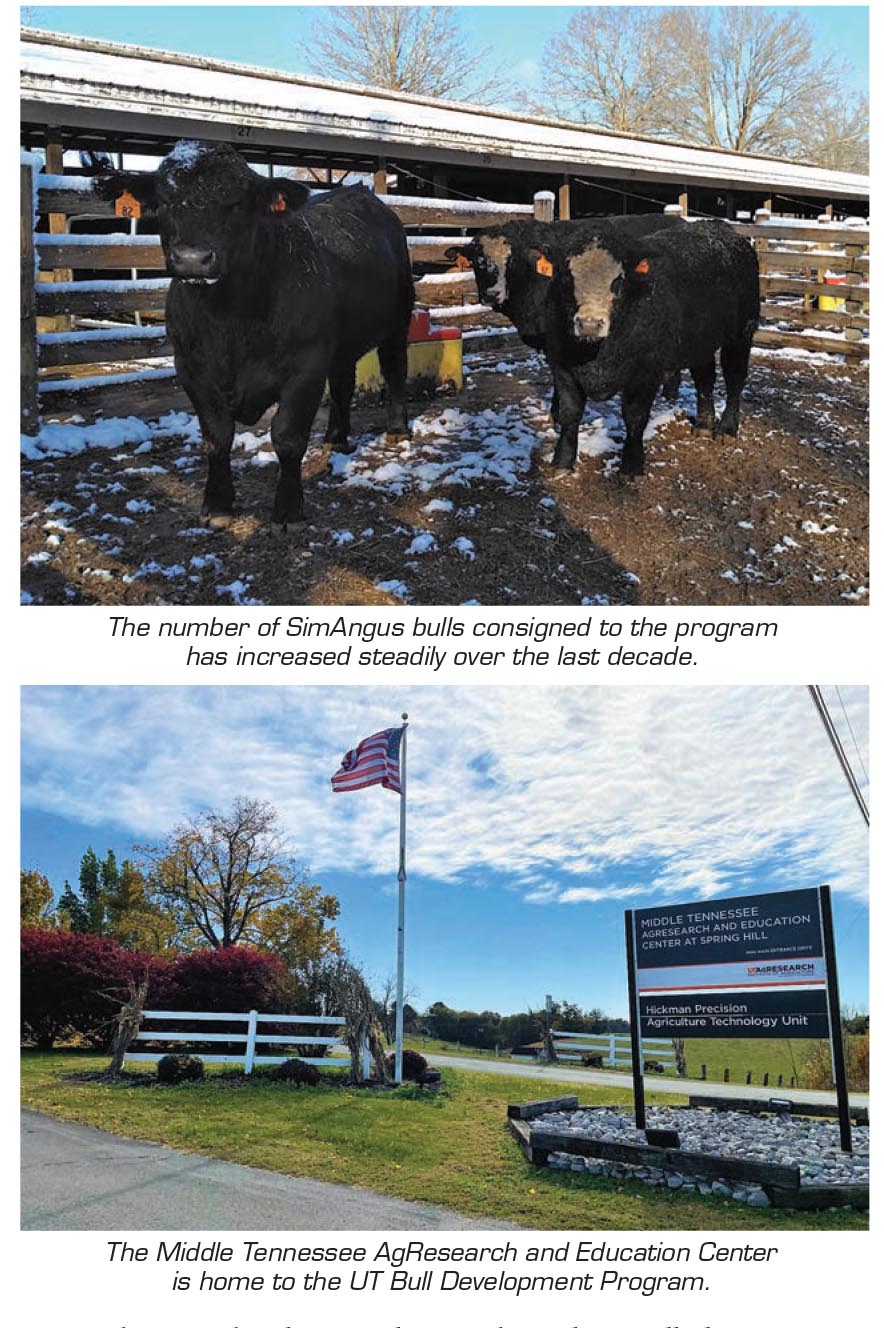 A Progressive Program
During his time as director, Thompson has seen the quality and number of SimAngus bulls consigned to the program increase significantly. He says, "There has been an increase in Simmental and SimAngus breeders, and the reason for that is there is a tremendous market for those bulls in our area from commercial cow-calf producers."
Thompson says that this increase is due to a shift in commercial programs throughout the state, and the overall improvement in Simmental genetics. "Commercial producers realize that from a marketability standpoint the breed is providing genetics that increase pounds gained while maintaining uniformity of color," Thompson explains. "There are a lot more solid red and solid black bulls, and they are able to use those to maintain a uniform color across their calf crop, and also increase the yield potential of their calves. They are also getting some heterosis back in their herd."
Simmental made an appearance at the UT Bull Development Program decades ago but the original red-and-white genetics never found popularity. Thompson explains that for most breeders in the area, issues with traits like birthweight and color outweighed the added weaning weight Simmental offered. However, as the breed improved and Sim-Angus gained popularity, the breed found its way back to the UT program. Thompson says that when he started as director almost all of the bulls consigned were Angus. Today, while Angus is still a large portion of the UT Bull Development Program, Simmental-influenced bulls make up around one-third. "With the tremendous strides that ASA has made, with overall phenotype and genetic improvement, it's made it one of the most popular breeds in our area," Thompson says. "It maintains a package that has the power to grow, maternal characteristics and femininity, the ability to grade (because we are sending these cattle to the rail), and it's in a really uniform package that isn't changing the phenotype. They're still black-hided, but we're able to get more pounds on them."
Dr. Troy Rowan, assistant professor and extension specialist at UT, interfaces with producers throughout the year, frequently discussing the benefits of crossbreeding and heterosis. Adding breeds like Simmental to Angus-based herds is a common conversation. "The biggest thing that comes up in all of my extension work is trying to drive home this idea of crossbreeding and heterosis," Rowan says. "The other thing we've made a big emphasis on is how we shift from revenue-based traits to a more holistic picture of profitability. How we move to the bigger picture of keeping replacement heifers, and focusing on cow longevity and fertility, feet and legs, and structurally strong animals.
All of the bulls on test at UT are genomically tested. This additional data not only helps consignors gauge their genetics, but it is incentivized by the state through the Tennessee Agricultural Enhancement Program. Rowan explains that the program kicks money back to producers who purchase bulls meeting specific criteria, including genomic testing. If a purchased bull meets all of the criteria and has a genomic test, a producer can apply to receive a maximum $1,800 "rebate" from the state program. Overall, the program is designed to incentivize investments that will help producers remain profitable long-term.
Power in Collaboration
According to the Tennessee Farm Bureau, the state had an inventory of close to one million beef cows and calves in 2021. Like many southern states, Tennessee's individual herds are typically small, and many producers hold jobs off the farm. This means that convenience traits are imperative, and because most producers only need one or two bulls to cover their cow herd it is important that those bulls work efficiently and have balanced traits.
While many herds are small, there are a number of high-quality seedstock producers in the state. Marketing is one challenge of producing seedstock on a small scale, and the UT Bull Development Program offers a place for these breeders to develop and market bulls through a proven program. Thompson says, "It allows breeders who don't produce the volume of bulls to attract a large crowd of commercial cow-calf producers to their sale to participate in a larger program with a built-in reputation. Of the bulls that do pass the test — around 20% of the bulls con==============vsigned end up going home — their ability to make it from point A to point B puts them on a different level. Producers are able to participate in a program that is greater than they can be individually."
Thompson says that friendly competition drives these breeders. "What really stands out is they communicate and work together. There's a competition there, which breeds success and increases the whole. That's exactly why this group of producers and their participation in the UT Bull Development Program has taken them to another tier. The competition has built on itself and brought uniformity to the bulls they have consigned in performance, fertility, structural soundness, and overall correctness of phenotype. They take it seriously, study the AI catalogs, and do a good job," he explains.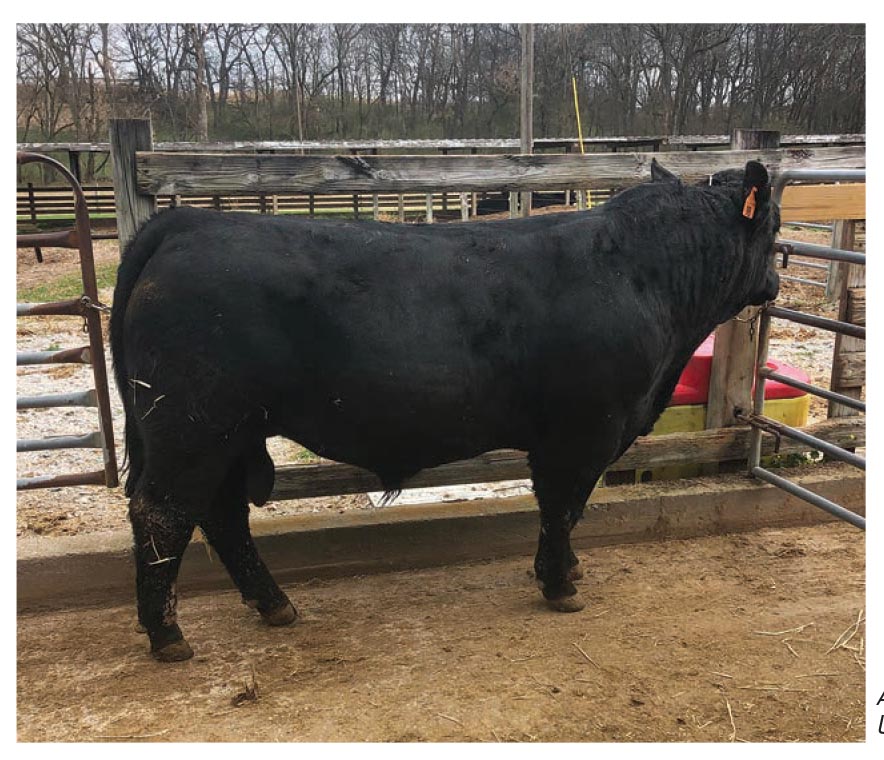 A Program for Producers
Stanley Scott has been participating in the UT Bull Development Program for eight years, and has been a leader in improving the quality of SimAngus bulls in the sale. Scott has a long history with the Simmental breed, first when he farmed with his father. Over the years he has honed his own program to produce high-quality, top-selling bulls. Scott has been extremely focused on utilizing AI to improve genetics, first learning how to AI when he was a teenager.
Overall, SimAngus breeders participating in the program have seen increased success, and Scott's trajectory is a great example of this. He explains that he focuses on breeding for a variety of genetics, catering to the broad base of commercial customers who come to the UT sale. "I spend hundreds of hours every year studying the bulls I'm going to breed to the next year," Scott says. "I breed for a variety of bulls, which broadens my sales base."
Scott, who is now retired, spent 40 years working as a lineman. During that time, he remained focused on improving his cow herd. Having worked off the farm while working to improve his cow herd, Scott knows first-hand how important it is to produce bulls that commercial producers can rely on. He says a focus on AI has allowed him to create a cow herd that consistently produces high-quality bulls. "I take a lot of pride in it, and I really put a lot of labor and work into AI'ing my cows," Scott explains. Thompson says the overall spirit of competition, collaboration, and improvement have made the UT Bull Development Program a success. Each breed, animal, and producer is given a fair opportunity to succeed, and this level playing field also gives commercial bull buyers a place they can confidently source genetics. Thompson emphasizes that the program is not catered to any individual breeds or producers, but that the increased success of SimAngus cannot be ignored. "The Simmental breeders have just been extremely impressive," he says. "I have to be unbiased as a part of UT, but I do have to state that the genetic improvement these breeders have made over the years I've been involved has been extremely impressive. My experience spans all the way back to 1993, and it's been impressive to see these breeders grow, see the pride they have in what they do, and to see them gain the following of commercial cow-calf producers. It's fun to watch. Any time you see progress in the cattle industry it's fun to see."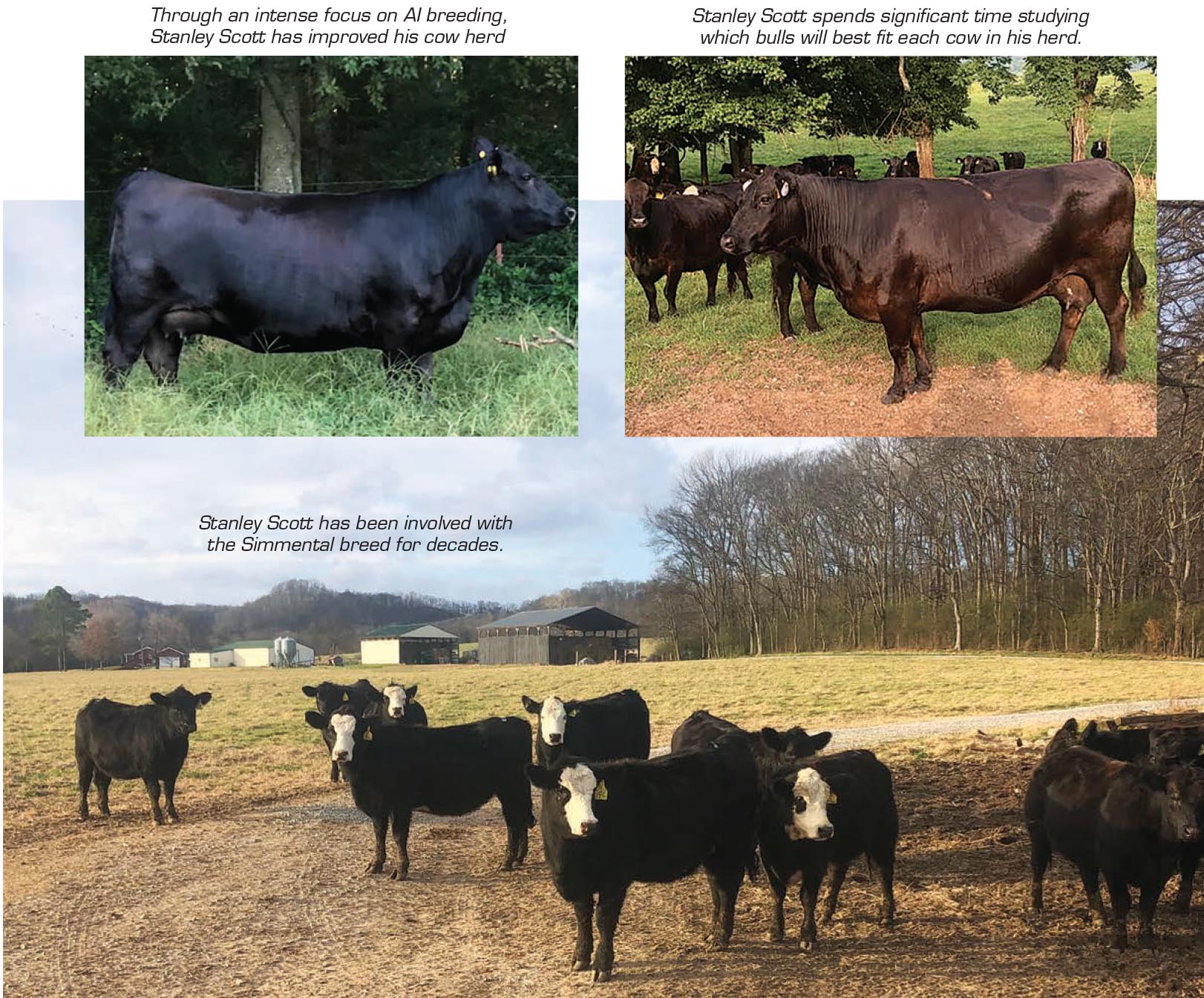 Details

Created: 01 March 2022
Hits: 386