by Chip Kemp, director, ASA & IGS Commercial and Industry Operations |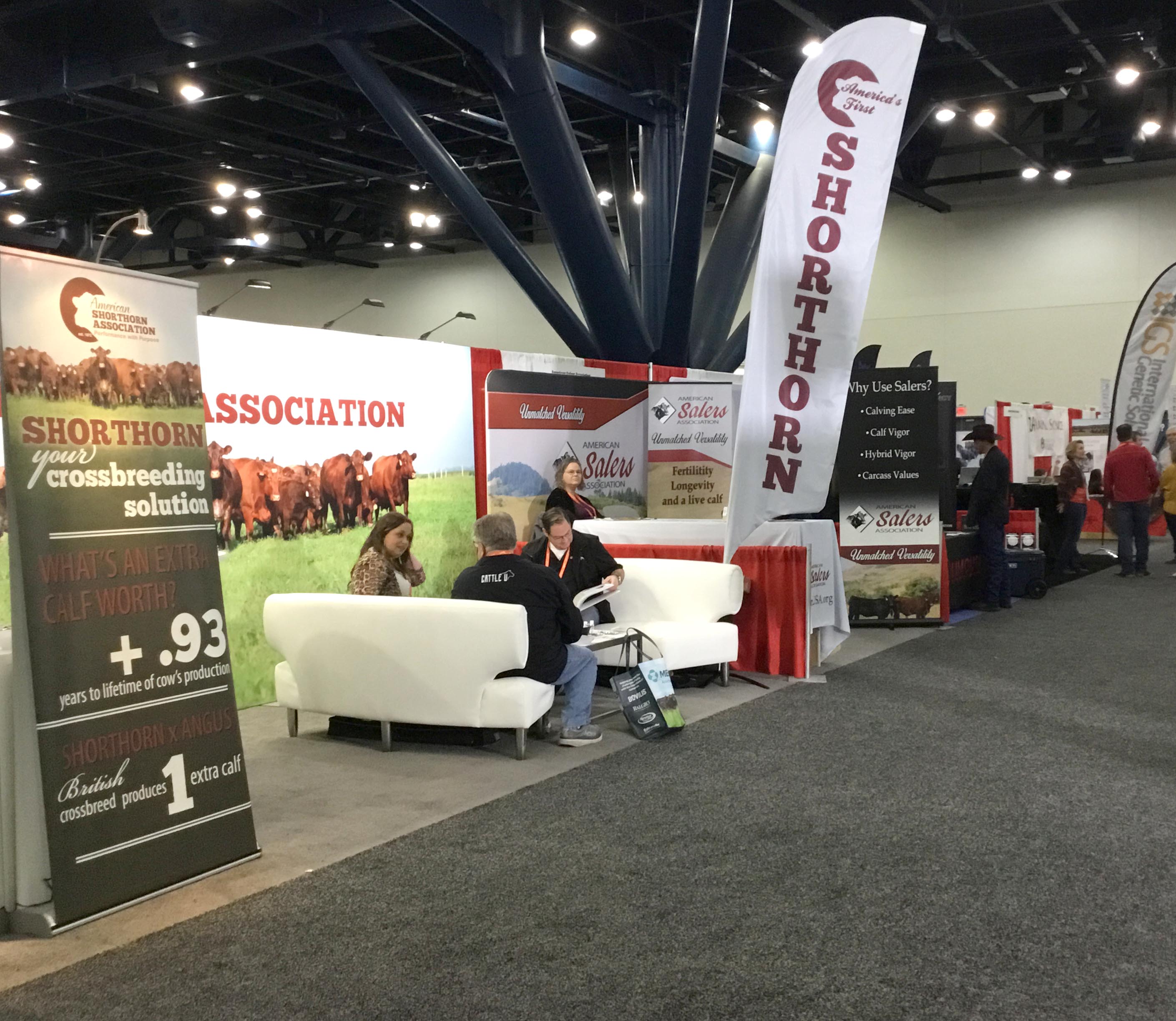 International Genetic Solutions (IGS) and ASA had a strong presence at the 2022 NCBA Convention, held in February in Houston, Texas. The IGS pavilion was recognized as a "Standout Exhibit" by the NCBA.
Putting your dollars to work in impactful, creative, and meaningful ways is always at the forefront when deciding how and where to promote the business of Simmental, our various programs, and our collaborative IGS efforts. This thoughtful approach was recently on display at the 2022 NCBA convention in Houston.
The ASA was one of the key anchor booths in the newly created IGS Pavilion. Your association had half a dozen staff members on hand to interact with SimGenetic-focused producers, to strategize with industry thought leaders, and to investigate new opportunities and approaches to how we serve you and your customers.
The novel IGS Pavilion allows for a large r footprint, greater traffic, and a wider cross-section of visitors to that portion of the trade show floor. Your staff was able to engage in numerous video and television productions because of this cooperative approach. In fact, the IGS booth was recognized as one of the "26 Standout Exhibit Ideas" by N CBA and their marketing team.
It was stated many times by visitors to the IGS Pavilion and the ASA booth that this was one of the most attractive and appealing draws of the entire tradeshow. If we are going to engage and influence the people who influence your business, we must first give them reason to step up and step into our sphere. We need to show with clarity and facts that SimGenetics are the nexus of profit today and tomorrow in the beef business. We must highlight the maternal merit that Simmenta l- influenced cattle offer to high-percentage British cows. It is vital that we show the clear indicators of terminal demand from packers, feeders, and traders of feeder calves. However, that is hard to do without presenting an appropriate professional image that causes producers to reach out to us and hear what we have to say. The NCBA booth format, along with our various promotional and educational efforts, is geared to do exactly that.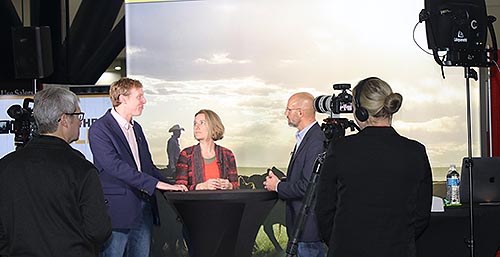 Details

Created: 04 May 2022
Hits: 265